A.V.A Live Radio Behind The Music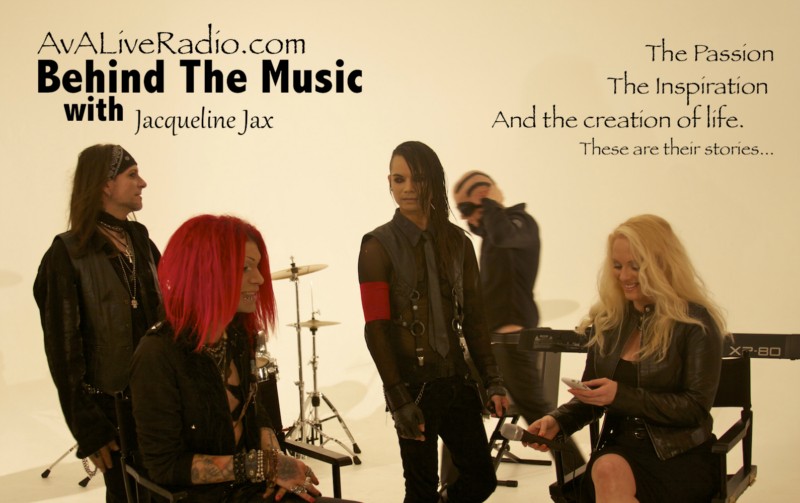 A.V.A Live Radio :: WHO WE ARE
I'm Jacqueline Jax, producer and host of A.V.A Live Radio, "The Voice of the New Music Generation."
www.AvALiveRadio.com
is an indie radio station solely dedicated to helping struggling independent artists in a new and innovative way. Our station not only provides new artists with a platform to tell their story, we get their music heard by finding just the right people to get the music in front of. From movies to management, we don't only play the best independent artists from around the world, we are working hard behind the scenes to get their music heard by industry professionals who are already searching for movie sound tracks, indie artist tours, commercials, events, and recording contracts. In addition, A.V.A Live Radio also provides a mentoring program where artists give back to other artists, educational resources on the music industry as well as personal and business branding from industry professionals in our community to those who need help thru our Game Changers Series interviews. We are committed to staying a 100% Commercial FREE Radio station, free from censorship just like the independent artists we support.
ARTIST MENTORING PROGRAM
Something that you may not be aware of is our mentoring program that happens behind the scenes. Every artist who submits music for airplay is reviewed and evaluated by knowledgeable music industry professionals for recording quality, vocal ability and creative originality. If an artist isn't ready to go live, we provide them with an experienced mentor to help them with guidance. The amazing people who mentor for A.V.A Live Radio are all talented artists and music industry professionals happy to give back to our music community because they believe in our vision and know how important this step is to a new artist.
A PLACE TO GROW
Artists need encouragement, knowledge, experience, and a place to grow. A place with no boundaries, no limitations, a place where they feel comfortable being themselves. As an artist myself, I have looked to surround myself with supportive people and consider myself very lucky to be a part if this amazing community that has gathered around the A.V.A. As the host of this amazing show, I have had the ability to see first hand what this station has brought to new artists over the three years we have been working towards this vision and I know that we make a difference in people's lives and I believe that this station has the capabilities to help people all over the world on levels of education, inspiration, creativity, culture, and community. I am so excited to see you all become a part of our A.V.A Live Radio Team.
RISKS AND CHALLENGES
Producing a weekly completely uncensored independent show is not easy. With your generous donations, we have been doing it successfully for 3 solid seasons and we are currently setting a goal to triple our programming. That means we will be opening up more live show slots to interview amazing people like yourself live on syndicated radio. All we need is a donation from you. If you are interested in becoming a sponsor of our show or joining our exclusive list of creative and talented featured guests, now's your chance to do it up in style and really make a difference!
OUR COMMUNITY
Our active community of creative people from all around the world is expanding every day but keeping all these amazing free services going takes equipment and resources. Now that we have perfected our process, it's time to ask for your help. As this is about to be our 4th year anniversary, I'm asking for you to join me in our quest to make a difference with a small donation listed below.
This is an amazing cause and as you know we are dedicated to encouraging and supporting YOUR Dreams and Aspirations. The A.V.A is behind you all the way!!! Thank you for supporting us.
Send us a donation : here
All donations are appreciated. You can choose to remain anonymous to our other members or be honored with a mention on our show.
Special thanks to all the Artists for supporting our station and congratulations to Orange Avenue for being selected as our pick for this years 2014 theme song.
ORANGE AVENUE : "ONE SHOT"
The New A.V.A Live Radio theme song for 2015
www.facebook.com/orangeavenue
MESSAGES FROM THE ARTISTS:
"I just wanted to extend my gratitude to you guys. We've had so many compliments from family and friends about the radio show as well as how warm and down to earth Jacqueline and her co host was, and how accommodating Jamie was addressing my questions etc. She was terrific. Also, the feature in APM came out so professional and it gave me a platform that basically houses everything Vandell where I can basically use it as a Press Kit and just post it, retweet it when I have new singles or videos. As I mentioned in my interview, we are planning on producing our next music video over this summer, "I Rock Alone".
I hope we can continue working together on future projects. You guys are awesome! "
Nick and the Fam.